the
CattleBaron Steakhouse,

it's nice to "Meat" you...
The best place to find a great steak in Calgary with three locations, North West, North East, and South East.
Calgary's

premiere casual steakhouse
Inspired by Wellington's Fine Dining of Calgary, the CattleBaron Steakhouse & Bar was created and designed as a casual alternative for the upscale steak enthusiast.
Recognized as Calgary's premiere casual steakhouse, the CattleBaron offers our guests the finest quality Alberta beef, carefully selected wines, and world famous western hospitality and service.
Made popular by our Sterling Silver Alberta Beef program our guests can be assured all of our steaks are sourced from local cattle ranchers no more than a 150km radius from High River, Alberta. Aged and 'marbelled' to perfection our cuts of steak represent the top 4% of all beef produced in Canada!
Not to be outdone by our steak program, all CattleBaron sauces and soups are handcrafted from family recipes that have been passed on from generation to generation.
Sundance
Tuesday – Saturday 3.30pm – 8pm
Royal Oak
Tuesday – Sunday  4pm – 8pm
Airport 
Tuesday – Sunday  3.30pm – 8pm
Sundance
Monday – Thursday  11am – 9pm
Friday & Saturday  11am – 9.30pm
Sundays & Holidays 4pm – 9pm
Airport & Royal Oak
Monday – Thursday  4pm – 9pm
Friday & Saturday  4pm – 9.30pm
Sundays & Holidays 4pm – 9pm
For Sundance, see lunch and dinner menus below.
For all Airport and Royal Oak, see dinner menu below.
The cuisine at the CattleBaron Steakhouse & Bar is exceptional because of the fresh ingredients used in our specially crafted homemade recipes that are fine-tuned for ultimate satisfaction.
The beef, of course, is the shining star of the show. Only AAA+ Alberta beef, aged 28+ days is used. There are seafood, lamb and other meat choices as well. Team a steak with lobster tail, shrimp or special sauce for a truly amazing meal at CattleBaron Steakhouse & Bar.
The CattleBaron offers 'Happy Hour' 7 days a week from 3pm – 6pm in our bar and patio areas.
Drop by after work and enjoy a wide selection of libations from our extensive wine list, refreshing cocktails or our uniquely crafted draughts and bottled 'hops'.
Whether it's a quick bite to eat from our wide array of appetizers or whether you have chosen to stick around and enjoy a full dining experience, the CattleBaron bar and patio areas promise to deliver a relaxed, incredibly enjoyable, entertaining evening for all.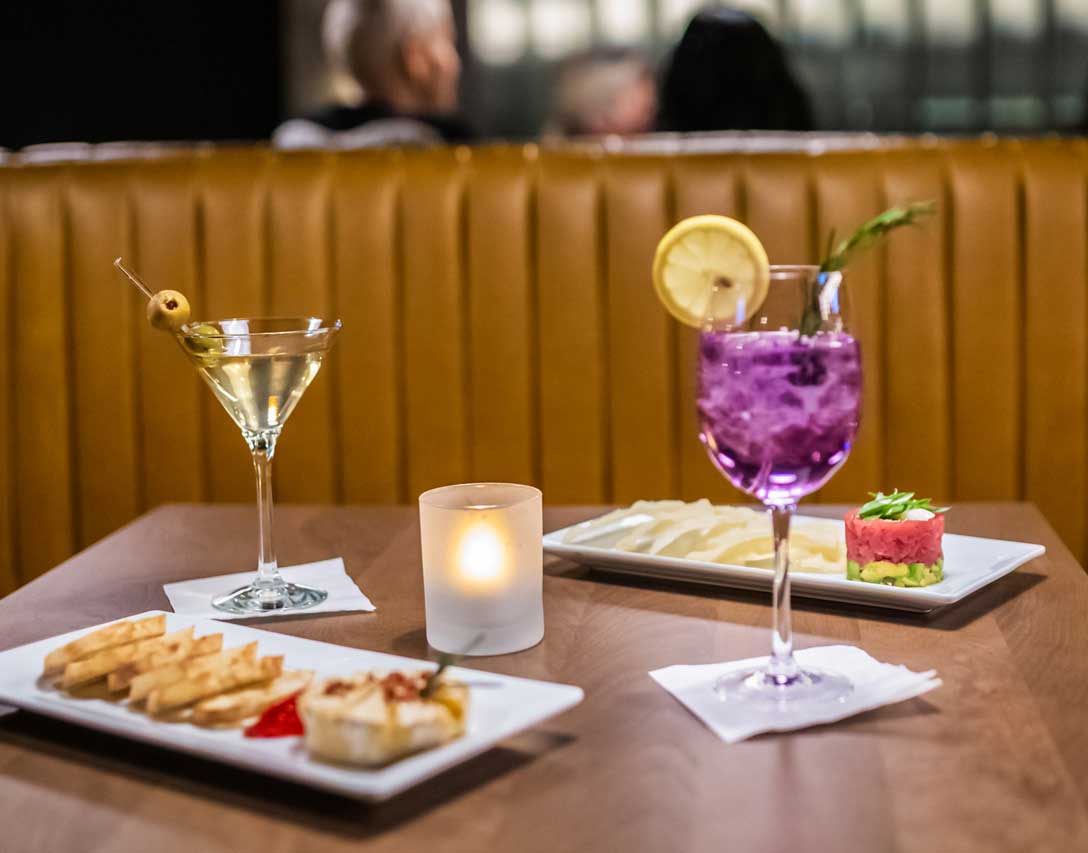 Events at

The Cattle Baron
Sunday, April 12th, 2020.
Traditional Turkey Dinner
Come in and enjoy our traditional turkey dinner with all the trimmings, plus a cup of mushroom soup!
Served at all locations.
Reservations are recommended.
Reservations

book your table
So take the time to visit one of our 3 locations, come see what our loyal followers kindly refer to as 'The CB' and experience what a true locally owned Alberta Beef experience is all about.
Address:
33 SunValley Blvd SE
Calgary, Alberta | T2X 3V3
Hours of operation:
Tuesday – Saturday 3.30pm – 8pm
Hours of operation:
Monday – Thursday  11am – 9pm
Friday & Saturday  11am – 10pm
Sundays 4pm – 9pm
Address:
3340 – 26 Street NE
Calgary, Alberta T1Y 4T7
Hours of operation:

Tuesday – Sunday 3.30pm – 8pm
Hours of operation:
Tuesday – Thursday  4pm – 9pm 
Friday & Saturday  4pm – 10pm
Sundays & Mondays Closed
Address:
9100 – 8650 112th Ave. NW
Calgary, Alberta | T3R 0R5
Hours of operation:

Tuesday – Sunday 4pm – 8pm
Hours of operation:
Tuesday – Thursday  4pm – 9pm 
Friday & Saturday  4pm – 10pm
Sundays 4pm – 9pm
Mondays Closed